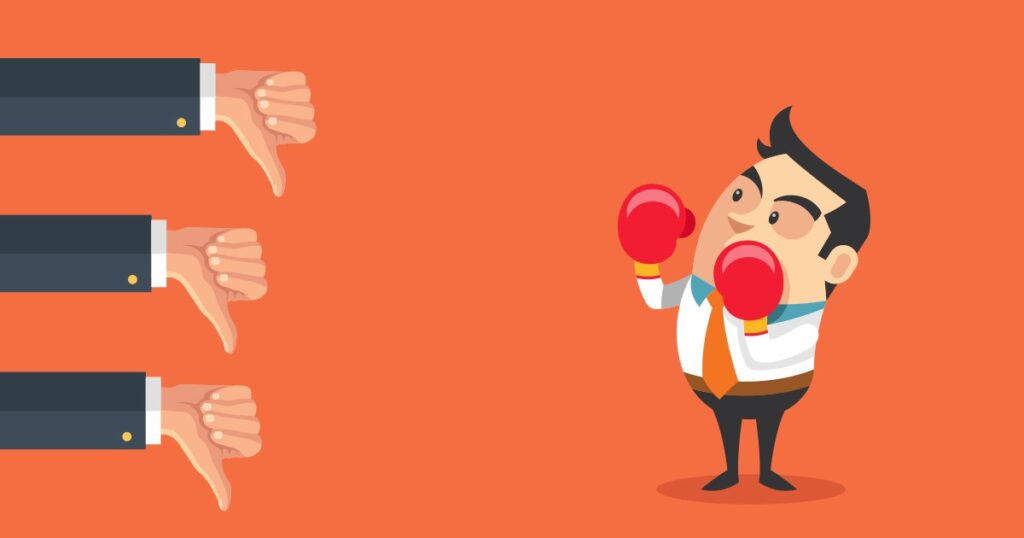 Reviews are a standard in the restaurant industry. In fact, restaurants were one of the first industries to be heavily influenced by online reviews. 
For many diners, reading reviews before going to a restaurant is the norm, not the exception. Having plenty of positive reviews can mean the difference between customers filling your tables or a nearly empty dining room.
Why you need your restaurant listed on review sites
If you're not convinced that you need to list your restaurant on review sites, check out these statistics.
95% of customers read online reviews before buying a product or service.
Customers read reviews for restaurants more than any other industry.
A one-star increase can lead to a roughly 5-9% increase in revenue.
34% of customers will choose a restaurant based on food rating sites.
Best practices for listing your restaurant
Now that you know why it's important to list your restaurant on review sites, let's go over some best practices.
The most important thing to remember when listing your business anywhere online is accuracy. Make sure your name, address, phone number, and other information related to your business are correct. There are a couple of reasons why accurate listings are important to your business.
First, your customers need accurate information to choose and visit your restaurant. When your address or phone number is inaccurate, potential customers might have trouble visiting your restaurant. They might even decide that finding the correct information isn't worth the trouble and visit one of your competitors instead.
Google also pays close attention to your listing information, and that can affect your ranking and online visibility. When you list your business on multiple review sites, the accuracy of your information shows Google that you are a reputable business.
The more inaccuracies you have, the more Google lowers your relevancy to local search results. If you have accurate information, you'll be considered more relevant to Google and rank higher, giving you more opportunities to show up in local search results and reach more customers.
Managing your reviews
After listing your business on multiple review sites, you'll need to collect, monitor, and manage the reviews you receive. Actively interacting with your customers' reviews can help you build an impeccable online reputation.
---
Top Restaurant Review Sites
Google My Business(GMB)
Google My Business is not just a popular review site for restaurants, but also a powerful tool to secure higher ranks in search results and enjoy greater online visibility. On their respective GMB profile, restaurateurs must fill out necessary details like operating hours, and location, add images, provide online ordering links, and so on.
63% of diners surf on Google and read reviews before they visit a restaurant.
So, having as many positive reviews Google will help your restaurant boost sales. Restaurateurs must stay active online, read all customer reviews, reply to every comment, and address issues and complaints as they arise.
TripAdvisor
TripAdvisor is an online travel site featuring several kinds of businesses amidst which restaurants are a primary attraction. People who are traveling or are out of town check this platform for restaurant reviews while trying to identify good places to dine.
If your restaurant has several recent positive reviews, your business is likely to be featured at the top of lists like "Best restaurants in [Location]". A restaurant profile on TripAdvisor can be enriched by adding photos and other basic information like operational hours, website, phone number, etc.
Yelp
Yelp is a platform identical to TripAdvisor. The only difference being that Yelp is not just meant for travelers but for any person searching for a particular business in their location.
On Yelp, restaurateurs must fill out all profile details. Ensure that such vital information coincides with the details provided on other platforms. If there is any conflict in the information provided, it will affect the business adversely.
Facebook
While Facebook is not the first and most preferred platform for restaurants, it is still a very valuable place for gaining popularity through reviews. Every business hoping to gain new customers must open a Facebook page and stay active on this social media platform.
Restaurants must make a concerted effort to win positive reviews; this will give page visitors a solid reason to dine in your restaurant.
Restaurants must use sites like Facebook for Business, GBM, Trip Advisor, and Yelp for setting up their page. In addition, you should make the page attractive by adding the location, images, a website link, and so on.
Doing this will help your customers decide where to go when that, "Honey where do you want to eat tonight?" question comes up on Friday evening after a long week at work.
By Juan Vega